AMPRO Lubriciants is one of the new 2022 partners of the Bloody Harry Energy RGS MX Team

Power of technology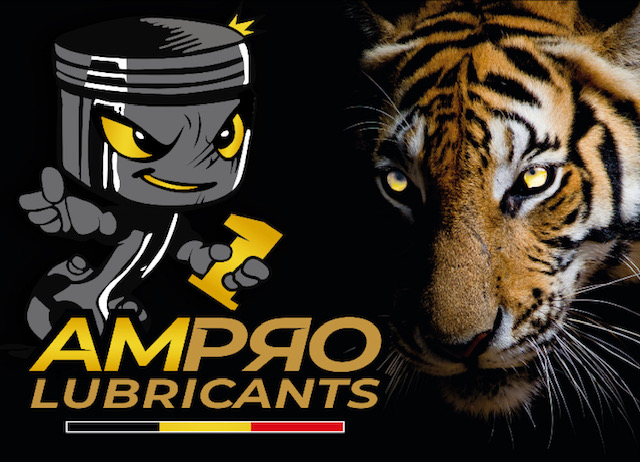 Would you like to introduce yourself?
I am Dennis Donckers, born in Turnhout, Belgium on March 24, 1978 and I live in Lille. I am very passionate about all kinds of powersports, including motocross ofcourse.
How did you start with AMPRO Lubricants?
I have a history in the motocross scene myself from childhood, this love of the sport has never been lost in all these years. I started AMPRO Lubricants in February 2021. Because the dirt bikes have to face hard conditions, it was difficult to choose the right oil in certain situations.
We solved this problem by creating a smooth oil with the V8 Ester Racing and the V-Power.
By adding an additive to obtain a significantly good clutch feel, 30% less friction and less wear.
What exactly does AMPRO Lubricants do?
AMPRO Lubricants is specialized in developing high-quality racing lubricants of the last generation, the V8 Ester Racing oil is qualitatively further than the world-known full synthetic or synthetic ester oils. The V8 Ester Racing oil is a 100% PAO / ESTER formula with much better formula than the known oils on the world market.
What is your history in motocross?
I started motocross as a 7 year old boy. In my youth class I was a good pilot, but unfortunately had to stop at competition level due to an injury. From that moment until now I still do my laps as a cross-country enthusiast.
How did AMPRO Lubricants and the Bloody Harry Energy RGS MX Team come in contact?
Roland Gyger reached out last summer for a partnership as a partner of the Bloody Harry Energy RGS MX Team. After various discussions and testing of our oil products, AMPRO Lubricants has opted for a long-term partnership with a contract of at least three years.
How did the collaboration with Xander Vanschooren start?
Xander Vanschooren contacted me last year if we would like to support him with oil and sprays. After the first contact and after I saw Xander riding the bike I was very impressed with his growth over the past 6 months and that is why I gave him the opportunity to grow together in this beautiful sport.