Latest News Bloody Harry RGS MX Team
---
The Bloody Harry RGS MX Team supports young motocross talent and is looking forward to continuing the development of our riders together with loyal partners for the 2022 season. Our main target will be the ADAC MX MASTERS series and selected EMX races and other International races.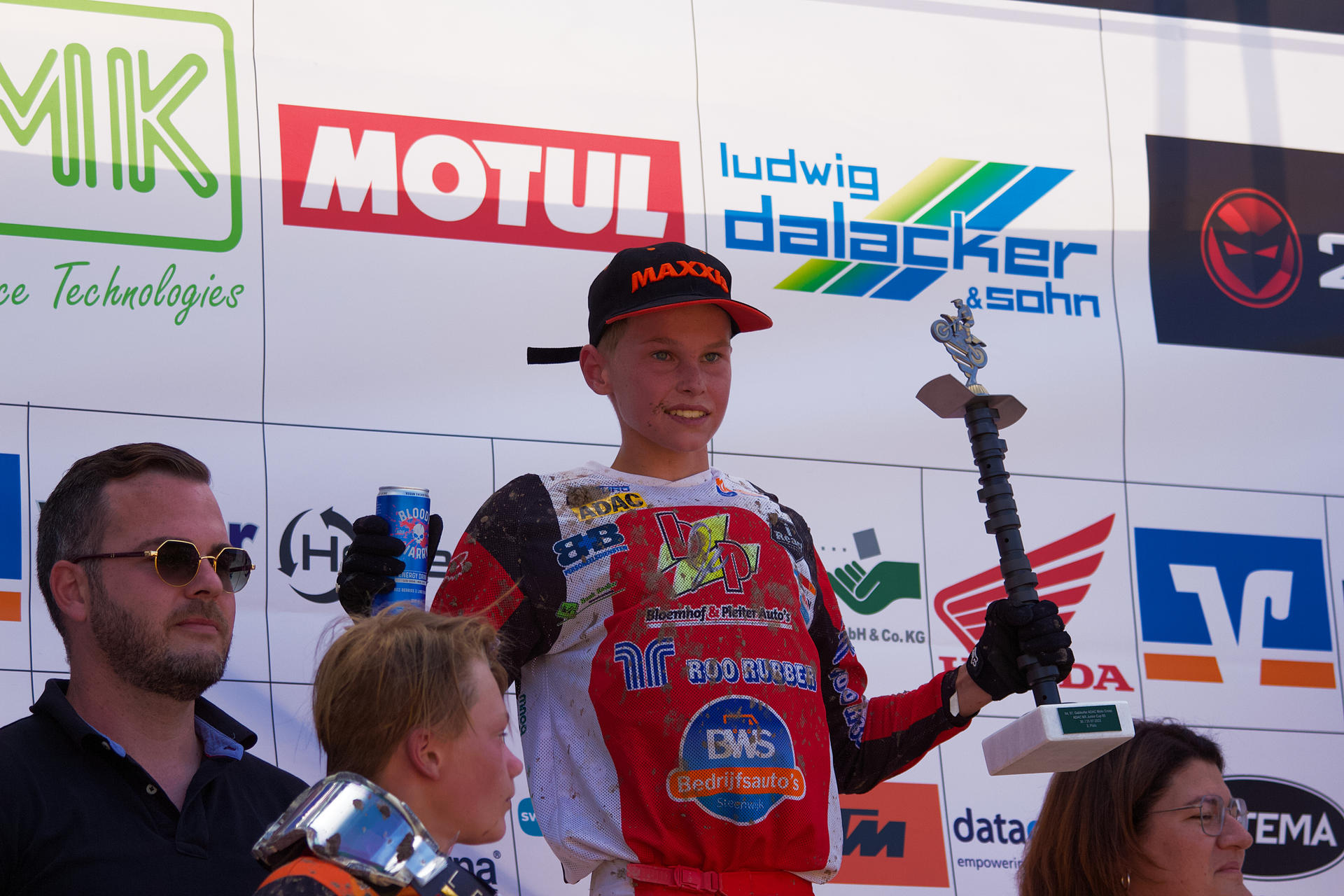 News
The second half of this season's ADAC MX Masters kicked off in Gaildorf. Round five of the championship was watched by 17,000 enthusiastic fans, who witnessed thrilling racing on a difficult track. This weekend all classes 85 Junior Cup, 125 Junior Cup, Youngster Cup and ADAC MX Masters were there for spectacular racing. Two guest riders Dex Kooiker (#484 Junior Cup 85 from the Netherlands) and Sebastian B Lorenzen (#422 Junior Cup 125 from Denmark) joined the Bloody Harry Energy RGS MX Team this weekend. Unfortunately Xander Vanschooren # 950 received no entrance from the ADAC organisation. All other Bloody Harry Energy RGS MX Team riders Dave Abbing, Junior Bal, Ofir Tzemach and Romeo Pikand were ready to race all weekend long.
See the slideshow photo gallery below with racing pictures during the weekend

ADAC #3 BIELSTEIN
Photos: Frederik Bosch / @erikson_moto
Roland Gyger | Team Manager
"The biggest achievement this weekend was our first ADAC podium with our guestrider Dex Kooiker in the Junior Cup 85. Very gratefull with all our partners to make this result possible. Also strong consistent results of Ofir Tzemach and improving results for both Junior Bal and Romeo Pikand. But unfortunately again both ups and downs again this weekend. We feel sorry for our guestrider Sebastian B Lorenzen #422 who ended this weekend with a broken arm during qualifying. Also injury for our rider Dave Abbing #200 who ended this weekend with a broken ankle. The latest update is that Dave possibly needs a surgery, so his season is over for now! "
Dex Kooiker| #484 | Husqvarna TC 85 | ADAC MX Junior Cup 85
"My weekend at the ADAC in Gaildorf turned out really well for me. I really liked the track, it was very technical. In time practice I qualified in 4th position, although I made some mistakes. In the first moto I finished 3rd and in the second moto I lost 2nd place at the end of the after a crash to finish 3rd again and 2nd overall. I was really happy with my podium and that I was invited to race for the Bloody Harry Energy RGS MX Team. My preparation for the ADAC race was a little bit unexpected because it was already Thursday evening when we hear I was invited for racing the ADAC. My last training for the ADAC was actually on a sandtrack. weekend was in the sand because, we didn't know if we could ride in the ADAC but thursday evening we got the message that we could ride. So basically we packed our stuff and travelled to Gaildorf. My next race is the Dutch championship in Joure. It's a good track and I like it so I am looking forward in racing there."
Results Dex Kooiker
Race 1: 3
Race 2: 3
Overall: 2
Points: 20
Championship: 14
Ofir Tzemach| #27 | KTM SX 125 | ADAC MX Junior Cup 125

"I had a very good weekend and enjoyed it a lot. I was consistent all weekend long and had good lap times. I had good races and a better qualifying result on saturday than before, so I'm very happy with my performance this weekend. In the week I trained on qualifyingspeed because I know that I need that to improve. Now I am on my way to the EMX125 in Sweden and I hope to qualify and collect some points for the championship there as well."
Results Ofir
Race 1: 11
Race 2: 11
Race 3: 11
Overall: 12
Points: 30
Championship: 18
Romeo Pikand| #655 |Husqvarna TC 125 | ADAC MX Junior Cup 125
"Overall I wasn't really happy with all of my races so it wasn't a good weekend for me. The positive about the weekend is that I have improved on my starts and my speed in the first laps but unfortunately at the end of the race I always got arm pump. Before this race I have trained only sand tracks and I didn't get the good feeling on the bike I was looking for. My bike was  good and didn't have any problems. I know I can ride so much better at the ADAC races I just get a bit too much nervous, but I will be working on that. My next race will be at the EMX125 in Udevalla Sweden."
Results Romeo
Race 1: 26
Race 2: 29
Race 3: 28
Overall: 31
Championship: 38
Junior Bal | #17 | Husqvarna FC 250 | ADAC MX Youngster Cup
"I had a weekend I can't be satisfied with but the positive about the weekend is that it's slowly getting better. On saturday I qualified for the races by winning the the last chance qualifying race. The main three races were both ups and downs, but I know where I need to focus on. The positive is that I was able to ride all three races and I improved each race a little bit. My preparation was better than other weeks. I trained on hardpack tracks and went to France for training and felt good to go to the ADAC. My bike was great which helped me with the good feeling on the track. Now it's a four weeks break to the next ADAC so I can focus and train to improve my results the coming weeks. My goal is to improve my self next race, so I have something to work for."
Results Junior
Last Chance Race Qualifying: 1
Race 1: 29
Race 2: 34
Race 3: 26
Overall: 29
Dave Abbing | #200 | KTM 450 SX-F | ADAC MX Masters

"Unfortunately again back luck for me this weekend. My weekends was a desaster. I got a bad cold and didn't feel well at all. I tried to race and qualify anyway but because of my illness I couldn't concentrate 100% and had a stupid crash in qualifying on saturday. That's why I wasn't able to qualify in Gaildorf. Because the pain didn't go away I went to check in the hospital for an X-ray diagnosis, and it turned out with a broken ankle. It will be decided later whether a surgery is necessary or not, but for now it looks like my season is over."
Results Dave
Race 1: DNS (Injury)


Full Results CLICK HERE FOR LINK
Rewatch the full video LIVE stream on YouTube in the video below
Next race for the ADAC MX Masters championship will be in the weekend of 3.9. – 4.9. in Jauer.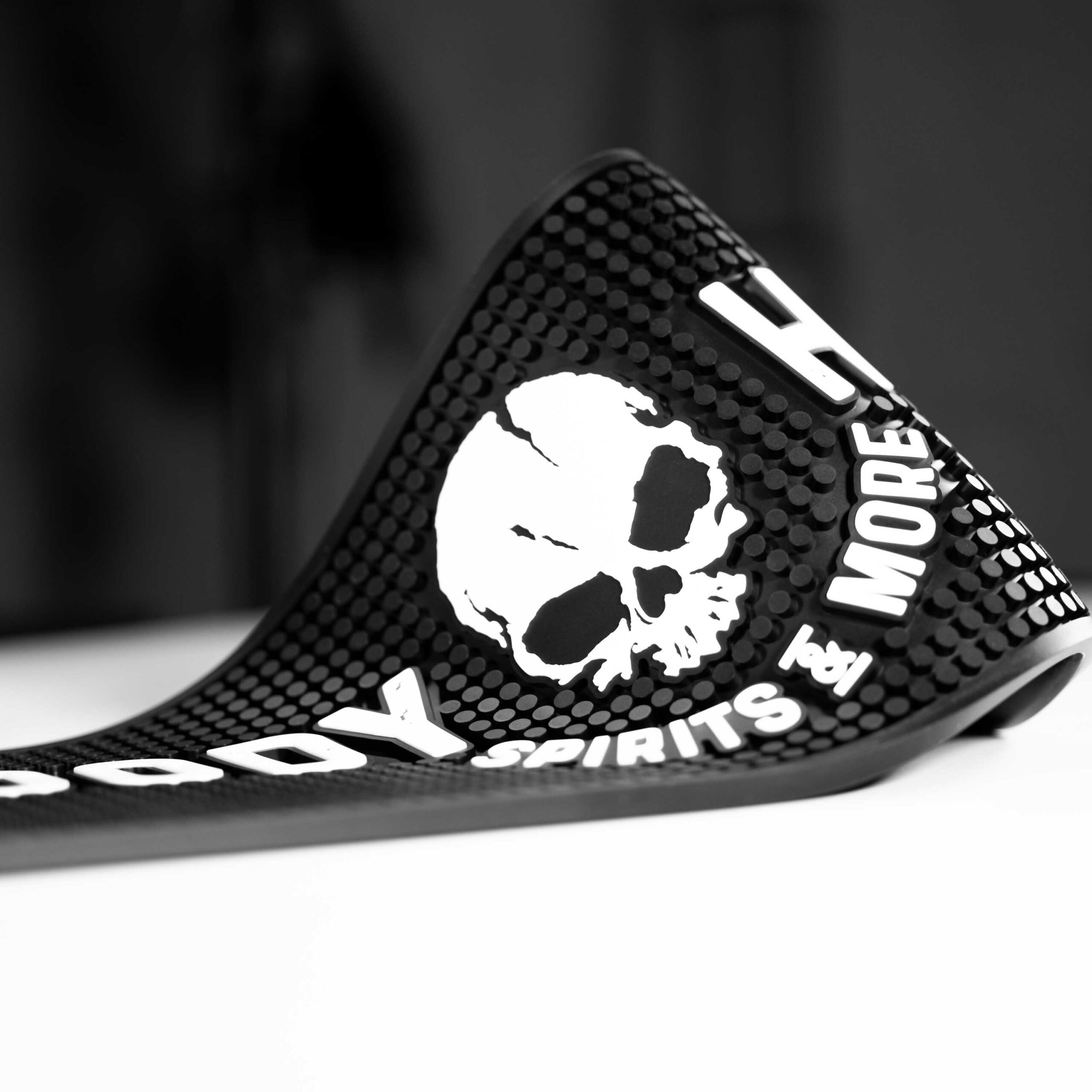 Niet gecategoriseerd
Bloody Harry is a great partner for the Bloody Harry Energy RGS MX Team. They bring ENERGY to the team in many ways. We are very pleased about our cooperation together to achieve our goals to continuing the development of our riders.
Bloody Harry: "We have always received positive feedback and questions about our bar mats at our events. So without further ado we had more of them produced and these beauties are now available in the Bloody Harry online webshop! For everyone who likes to mix and match with style!"
My name is Harry but everyone calls me BLOODY HARRY. I like enjoyment and I love my independence. I'm available as an award-winning dry gin, as a blood-red Jamaica rum spirt, as a refreshingly fruity energy drink or as a ready-mixed Bloody Libre in a can. And maybe I'll surprise you with more creations very soon. If you are a rebel who is not satisfied with the mainstream, then we will certainly get along well.

Bloody harry
Here's the direct link to the shop: CLICK HERE
Website Bloody Harry: CLICK HERE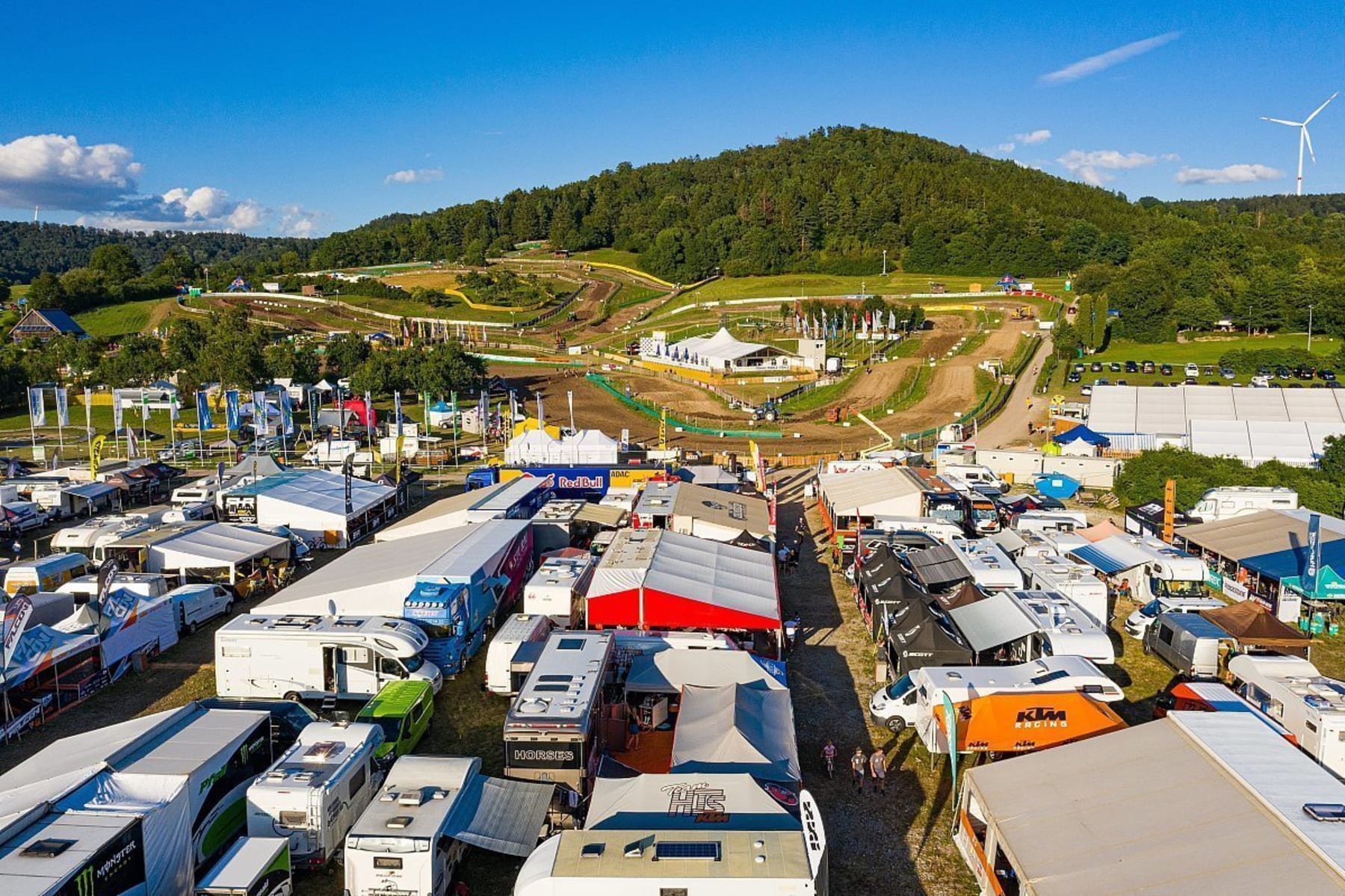 News
The Bloody Harry Energy RGS MX Team is ready for round 5 of the 2022 ADAC season. This weekend 30.7 – 31.7 the fifth round of the 2022 ADAC MX Masters in Tensfeld. This weekend 13 year old guestrider Dex Kooiker #484 from the Netherlands will join the team in the MX Junior Cup 85 class. Unfortunately Xander Vanschooren # 950 will miss the ADAC round in Gaildorf because of no entrance from the ADAC organisation. All other riders Dave Abbing (ADAC MX Masters ) , Junior Bal ( ADAC MX Youngster Cup) Ofir Tzemach  and Romeo Pikand (ADAC MX Junior Cup 125 ) will be there for some good results during the weekend.
The ADAC MX Masters kicks off the second half of the season on 30th/31st July at the iconic track in Gaildorf. Fans can look forward to a packed programme in all four classes: ADAC MX Masters, ADAC MX Youngster Cup, ADAC MX Junior Cup 125, and ADAC MX Junior Cup 85.
LIVE Stream Saturday LINK CLICK HERE starting from 12:30
LIVE Stream Sunday LINK CLICK HERE starting from 10:00
Time Schedule LINK CLICK HERE