Latest News Bloody Harry RGS MX Team
---
The Bloody Harry RGS MX Team supports young motocross talent and is looking forward to continuing the development of our riders together with loyal partners for the 2022 season. Our main target will be the ADAC MX MASTERS series and selected EMX races and other International races.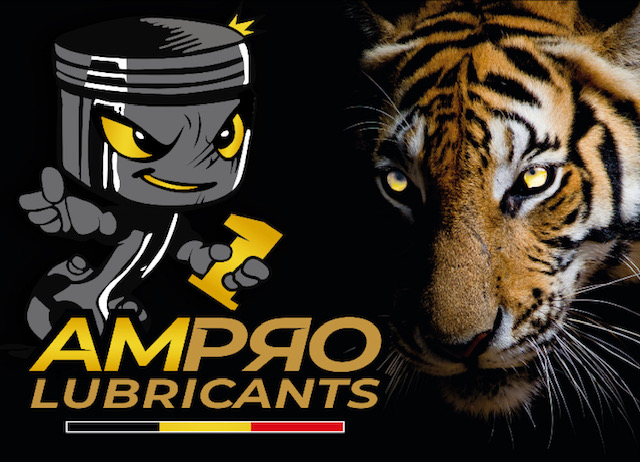 Niet gecategoriseerd, Nieuws
AMPRO Lubriciants is one of the new 2022 partners of the Bloody Harry Energy RGS MX Team

Power of technology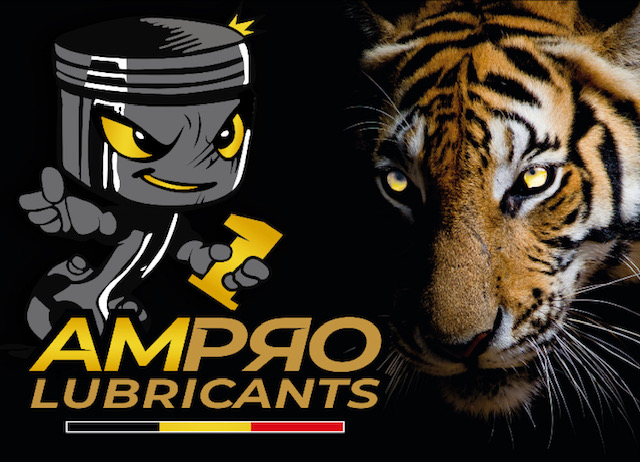 Would you like to introduce yourself?
I am Dennis Donckers, born in Turnhout, Belgium on March 24, 1978 and I live in Lille. I am very passionate about all kinds of powersports, including motocross ofcourse.
How did you start with AMPRO Lubricants?
I have a history in the motocross scene myself from childhood, this love of the sport has never been lost in all these years. I started AMPRO Lubricants in February 2021. Because the dirt bikes have to face hard conditions, it was difficult to choose the right oil in certain situations.
We solved this problem by creating a smooth oil with the V8 Ester Racing and the V-Power.
By adding an additive to obtain a significantly good clutch feel, 30% less friction and less wear.
What exactly does AMPRO Lubricants do?
AMPRO Lubricants is specialized in developing high-quality racing lubricants of the last generation, the V8 Ester Racing oil is qualitatively further than the world-known full synthetic or synthetic ester oils. The V8 Ester Racing oil is a 100% PAO / ESTER formula with much better formula than the known oils on the world market.
What is your history in motocross?
I started motocross as a 7 year old boy. In my youth class I was a good pilot, but unfortunately had to stop at competition level due to an injury. From that moment until now I still do my laps as a cross-country enthusiast.
How did AMPRO Lubricants and the Bloody Harry Energy RGS MX Team come in contact?
Roland Gyger reached out last summer for a partnership as a partner of the Bloody Harry Energy RGS MX Team. After various discussions and testing of our oil products, AMPRO Lubricants has opted for a long-term partnership with a contract of at least three years.
How did the collaboration with Xander Vanschooren start?
Xander Vanschooren contacted me last year if we would like to support him with oil and sprays. After the first contact and after I saw Xander riding the bike I was very impressed with his growth over the past 6 months and that is why I gave him the opportunity to grow together in this beautiful sport.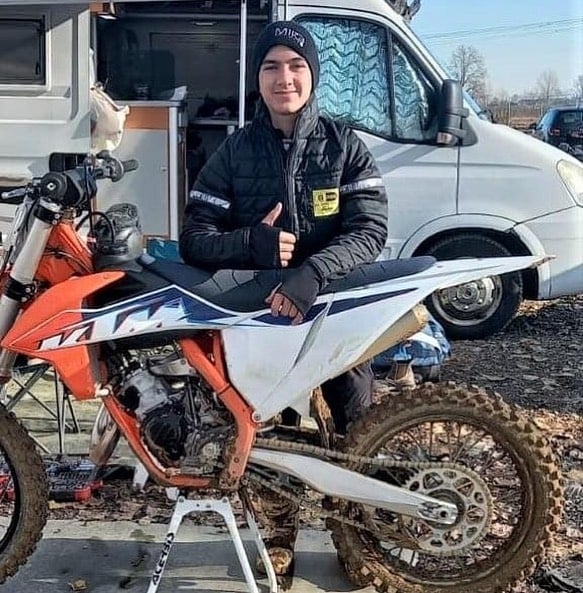 Niet gecategoriseerd
First, let's Introduce yourself?
Ofir: My full name is Ofir Casey Tzemach, I was born in Israel and I'm 14 years old. I grew up in Arad, a small town in the Negev desert close to the Dead Sea. The dessert is a perfect place to ride. There it's mostly Enduro riding very hard Enduro, and I love it. But my greatest love is racing motocross.
I was lucky that my father was racing himself and competed in both road and off-road racing. We both share the same love for motorcycles and racing. I started riding the Yamaha PW50 at the age of 3,5 years old. I started racing at 8 years old. In Israel I was racing Motocross Enduro and Supermoto.
What's your history in MX racing? Racing USA / Racing Europe?
Ofir: My first EMX race was in 2018 EMX South-East zone in 65cc class, I finished 4th in the zone. That year I was also invited to attend the training camp in the "Marc Marques Allianz camp". An empowering experience. In 2019 I picked up the title of "EMX South-East zone champion" when I finished 1st in every moto. And attended also in the YAMAHA BLU CRU race in Assen where I finished 4th.
In the year 2020 we wanted to try road races, we prepared everything including a contract with a team in spin and a premoto 3 bike, but COVID arrived, and everything went into freeze.
In 2021 we (both my parents and I) decided to take the Racing Sports one step further, because COVID it was clear that it's not possible to fly back and forth to Israel, so we moved to live in Europe and engage only in racing. This year 2021 we participated in 3 championships.
In the EMX South-West zone 85 cc class I finished 9th. In the Italian Motocross Championship senior class I finished 10th. In the Italian Supercross Championship I finished 3rd. And in the weekends off I competed the Croatian Motocross Championship. So basically, between May and October I had a race almost every weekend.
2021 has been a very challenging year. Everything was new to me, our lifestyle has changed completely, from racing in a small country as Israel, which has only one motocross track, to a continent that has hundreds of tracks, and thousands of riders, it's amazing to me. Feels like I'm living the "dream". Most of the time we live in a camper. Traveling every weekend to the next race, and on the way, training on amazing tracks I never dreamed I will ride, and certainly did not dream of competing in them.
Of course, along with that there is a great deal of pressure, but it's worth every moment. In between, we managed to maintain a discipline of studies together with my online school in Israel, a fitness training program, and all that with the company of my great mental trainer from Israel.
How did you and the RGS MX Team get connected?
Ofir: It was a special coincidence because we travel to the Netherlands for training. There we met Dave Abbing (rider of the 2021 and 2022 team) and his lovely family. George Abbing suggested we should contact Roland the team manager of the "Bloody Harry RGS MX Team". And from there everything went smoothly and resulted in signing a contract. We are very excited for the next season together with the new Bloody Harry RGS MX Team.
What other sports do you love other than motocross?
Ofir: Besides motocross I love CrossFit training, swimming, and all types of motorcycle riding.
Who is your favourite sports hero?
Ofir: My favourite is Casey Stoner, Moto GP rider. I was named after him. And I also carry his race number on my bike. In the MXGP Jeffrey Herlings is my favorite rider. From the US my favorite rider is Ryan Dungey.
What's your goal for the 2022 season?
Ofir: For the 2022 season I will race the ADAC MX Junior Cup 125 cc for the Bloody Harry RGS MX Team. The goal is to bring points in every ADAC race. I will be very happy to finish the season in the top 10. As far as the racing schedule allows, we will participate in both the Italian Championship 125 cc and some races from the European Championships 125 cc.
How does your current training program look like right now?
Ofir: In the off season we're getting ready for the season with a lot of training. I will be going to a training camp in Sardinia Italy. There are a lot of sand tracks just like in the ADAC races. I will also do some pre-races like the Italian International Championship with two rounds in Sardinia Italy.
I will do everything to get ready for the season together with the Bloody Harry RGS MX Team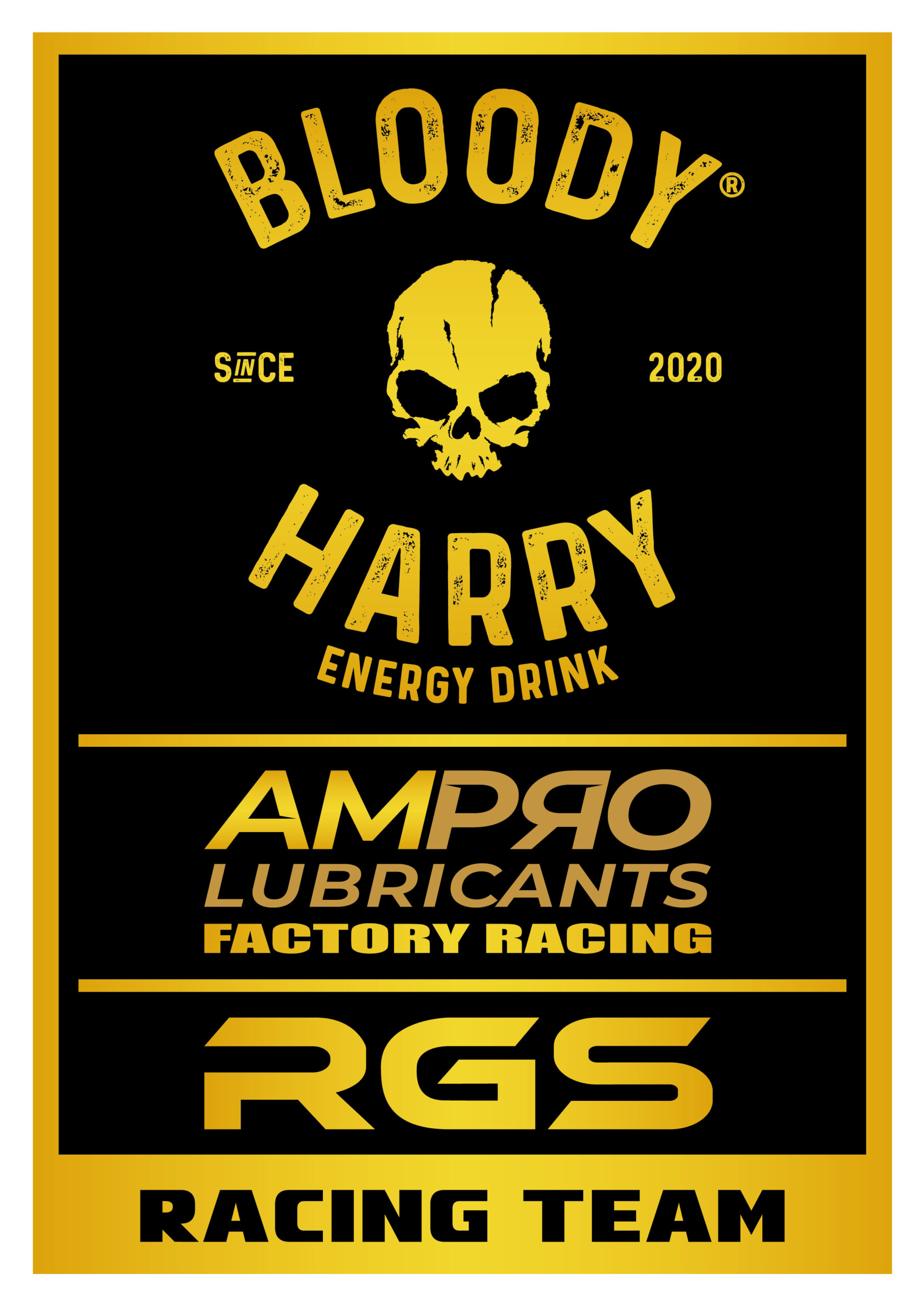 Nieuws
We are happy about the partnership with Ampro lubricants and look forward to a good and successful cooperation.
We are proud to be part of the Ampro factory racing for the next 3 years.
Thank you Dennis Donckers, for your trust and support

Junior Bal, Dave Abbing, uwedewaele512,
אופיר קייסי צמח – Ofir Casey Tzemach, Xander Vanschooren,
ADAC MX Masters