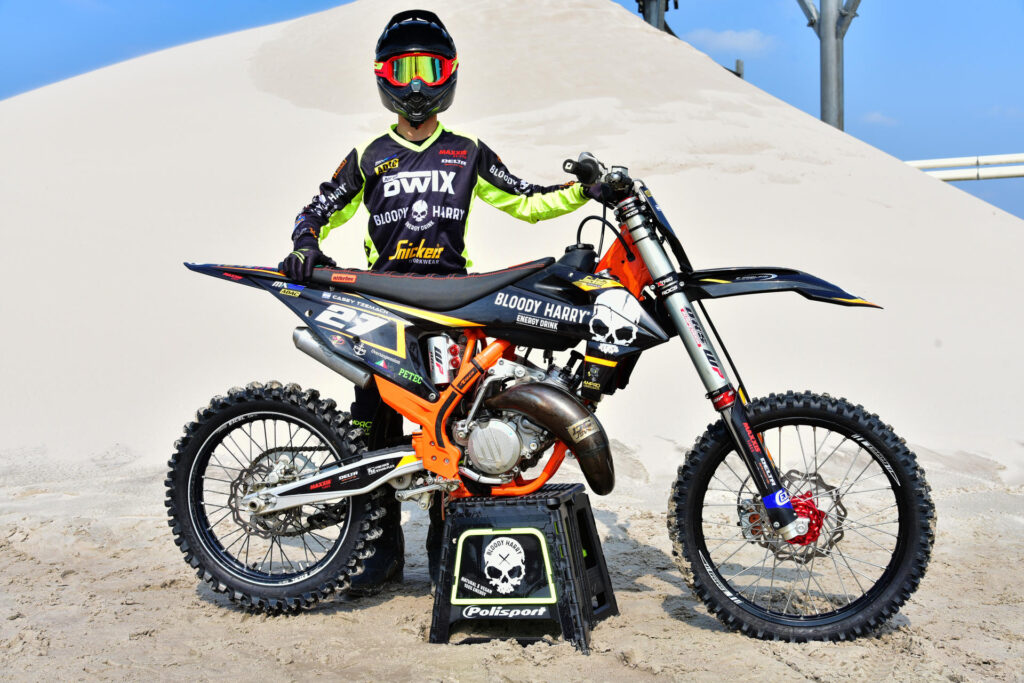 This weekend 21-22 May the start of the 2022 ADAC Season in Dreetz Germany.

Read all the race info including live video stream click here
Question: How are you? How are you feeling? Are you ready for ADAC
Ofir: I'm good. I have been waiting for this race for a long time and I have prepared myself both physically and mentally very hard so yes I think I'm ready to race.
Question: How did you prepare for the first ADAC race of the season?
Ofir: I did train a lot around tracks in Europe and also training in the sand. So mostly preparing with a lot of physical training and riding on the bike. I have been in Sardinia for training in the sand and I also did a pre season race there.
Question: What races did you allready do in 2022?
Ofir: I have raced in the Italian championship earlier this year and I did also race the official EMX125 round to collect 2 points for the championship.
Question: Whats your memory about ADAC and Dreetz?
Ofir: I have never raced ADAC before so it will be a total new experience for me. I hope to have a good season in my first year in the ADAC MX Junior Cup 125.
Question: What other races are you riding besides ADAC?
Ofir: I will also race the Italian championship some selected EMX125 races and some local races in Italy and Croatia.
Question: What are your expectations this weekend?
Ofir: I will do my best ofcourse and hope to compete with top guys in this 125 class.
Question: Who would you like to thank?
Ofir: I would like to thank the Bloody Harry RGS MX Team, my sponsors my riding coach @stefanopezzuto878, my physical coach (he is also my brother) and of course my parents for making this dream come true.