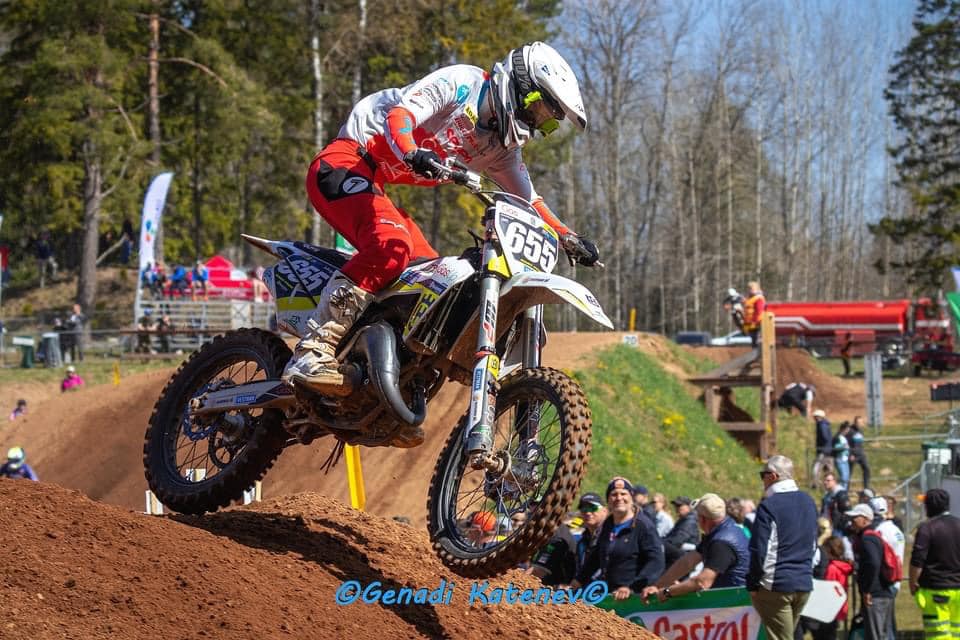 This weekend 21-22 May the start of the 2022 ADAC Season in Dreetz Germany.

Read all the race info including live video stream click here
The latest addition to the Bloody Harry RGS MX Team is the 15 year old Romeo Pikand from Estonia.
He lives in Estonia, Viljandi, and he did already win the Estonian championship and region Europe championship in 2018.
Question: How are you? How are you feeling? Are you ready for ADAC
Romeo: I am good and I am feeling great. I am more than ever ready for the ADAC MX Junior Cup 125.
Question: How did you prepare for the first ADAC race of the season?
Romeo: I did a lot of training on the bike and physical training including riding on sandy tracks like Lommel.
Question: What races did you allready do in 2022?
Romeo: In this season I have already raced the first race of the Estonian 125 championship and two European championship races and also one Dutch Championship.
Question: Whats your memory about ADAC and Dreetz?
Romeo: I have raced a few ADAC races in the past and I feel like the ADAC series is really awesome and there is a high level competition.
Question: What other races are you riding besides ADAC?
Romeo: Besides the ADAC MX Junior Cup 125 we are racing Estonian championship and some selected rounds of the European championship.
Question: What are your expectations this weekend?
Romeo: My expectations for this weekend are that it is going to be a good weekend. I don't really like sandy track's but ofcourse I will do my best.
Question: Who would you like to thank?
Romeo: I would like to thank my family, my sponsors and the Bloody Harry RGS MX Team.