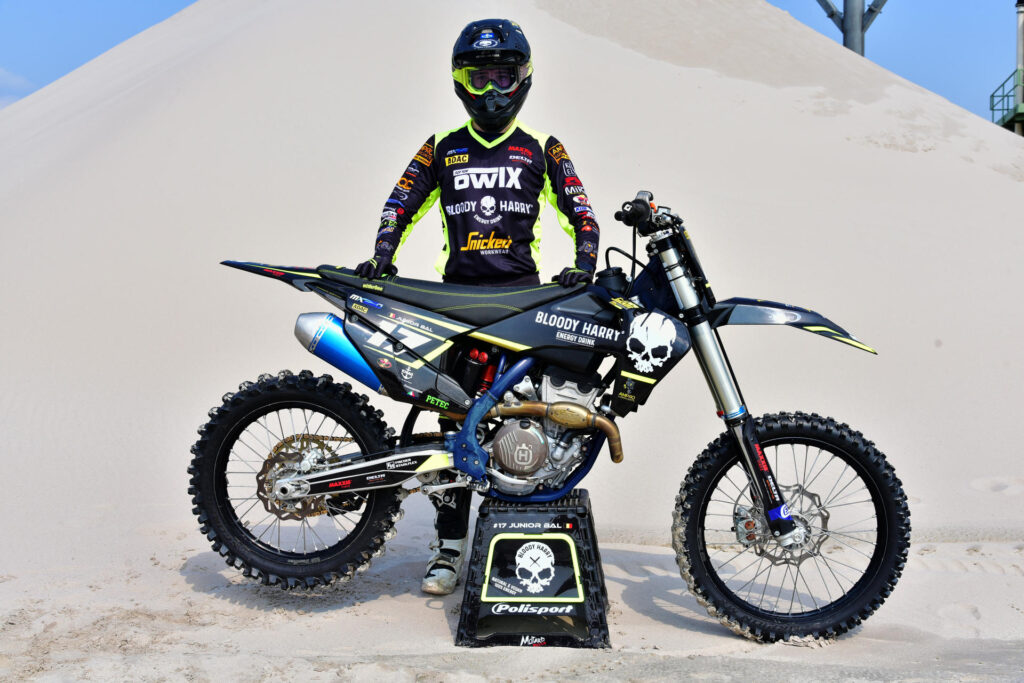 This weekend 21-22 May the start of the 2022 ADAC Season in Dreetz Germany.

Read all the race info including live video stream click here
Question: How are you? How are you feeling? Are you ready for ADAC
Junior: I feel really good and yes I am ready for the ADAC championship!
Question: How did you prepare for the first ADAC race of the season?
Junior: The preparing of the 2022 season could be better than I would like, but I know I have the speed.
Question: Whats your memory about ADAC and Dreetz?
Junior: Last year the season started well in the ADAC MX Junior Cup 125, but unfortunately in Dreetz I landed on an other rider and crashed with a broken toe injury as a result. So for me not a good memory for Dreetz last year. I am ready to make new good memories.
Question: What other races are you riding besides ADAC?
Junior: Besides the ADAC MX Youngster Cup I will also ride some other international races and some selected EMX races this year.
Question: What are your expectations this weekend?
Junior: The goal is to have fun on the bike enjoy riding the ADAC championship. Because of my pre season didn't go 100% like I wanted I don't have no result expectations for the weekend. I will do my best to collect points for the championship.
Question: Who would you like to thank?
Junior: I would like to thank the Bloody Harry RGS MX Team and all my partners for giving me this opportunity and believing in me.