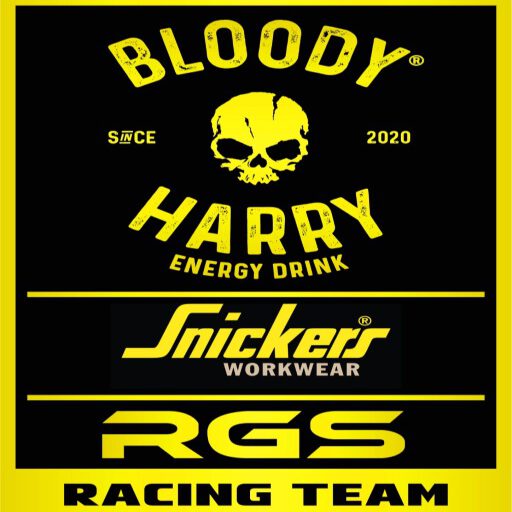 After an eventfull 2022 season The Bloody Harry Energy / RGS MX Team is ready for the 2023 season!
The 2023 season starts in the weekend 1st/2nd april in Fürstlich Drehna.
More than 370 applications for a start place in the 2023 ADAC MX Masters. Riders from 24 countries have registered. Eight motorcycle manufacturers are represented.
With less than a week remaining until the opening round of this season's ADAC MX Masters on 1st/2nd April in Fürstlich Drehna, the riders registered for the four classes – ADAC MX Masters, ADAC MX Youngster Cup, ADAC MX Junior Cup 125 and ADAC MX Junior Cup 85 – are confirmed. More than 370 applications have been received for the 2023 season.
24 different nationalities will roll up to the start gate in the eight rounds from April to September. The ADAC MX Youngster Cup has the most competitors, with 104 riders set to do battle.
International Riders
Junior Bal # 17
Fabian Trossen # 622
Samuel Flink # 750
Romeo Pikand # 655
Sebastian Lorenzen # 422
Thanks to all our partners!
Bloody Harry Energy – Snickers Workwear – CLC Workgear – KIBAG – Petec – Jopa – Fly Racing – GIBSON Tyres – Brisk Spark Plugs – Mika Metals – AFAM Group – MIW Filters – Shido Battery – Riesel Design – Powerbike – ProGrip Switzerland – PARAT Workbox – VALONIC Spannsgurte – One Gripper Seatcover – ROY ICE Tea – Vliesstoff Kasper – Delta Braking – Race Tech Plastic Parts – MOTORS FIT Solutions Connectees